James Hurley
Position title: Institute Director
Email: hurley@aqua.wisc.edu
Phone: 608-262-0905
Address:
UW-Madison
1975 Willow Drive
Madison, WI 53706-1103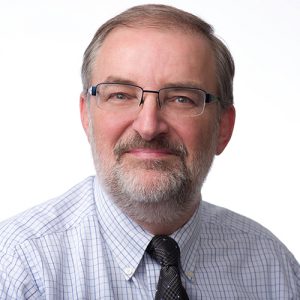 What I do at Sea Grant
I became director of Wisconsin Sea Grant on May 1, 2012. Throughout my time with Sea Grant, I have chaired several regional and national committees. Most recently, I served a two-year term as president of the Sea Grant Association, from 2017 to 2019. I also served on the 2018-22 Sea Grant National Strategic Planning Committee.
In addition to my commitment to Sea Grant, I hold a 25 percent faculty appointment in the Department of Civil and Environmental Engineering at the University of Wisconsin-Madison. I chair the graduate program in Environmental Chemistry and Technology and maintain an active research program as well as teaching graduate-level courses. I have published more than 90 research articles in my field–I earned a Ph.D. in water chemistry from the University of Wisconsin-Madison. My recent research has centered on cycling of mercury in the Great Lakes, especially with regard to factors affecting bioaccumulation in plankton and fish. I use stable isotopic techniques to study transport and transformations of trace metals in the environment. I was a member of the U.S. Environmental Protection Agency Science Advisory Board, which developed a risk assessment for U.S. mercury emissions in 2011 and co-chair of the Eighth International Conference on Mercury as a Global Pollutant in 2006.
I am also the director of the University of Wisconsin Water Resources Institute. Like Sea Grant, it is a federal-state partnership that supports research, outreach and education in the service of sustainable use of our state's natural resources.