Christy Remucal
Position title: Interim Director
Email: remucal@wisc.edu
Phone: 608-262-0905
Address:
UW-Madison
1975 Willow Drive
Madison, WI 53706-1103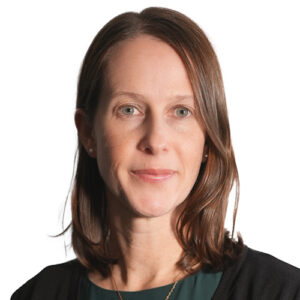 What I do at Sea Grant
I serve as the interim director of Wisconsin Sea Grant and the University of Wisconsin Water Resources Institute. Like Sea Grant, it is a federal-state partnership that supports research, outreach and education in the service of sustainable use of our state's natural resources.
In addition to my commitment to Sea Grant, I hold a partial faculty appointment in the Department of Civil and Environmental Engineering at the University of Wisconsin-Madison. My research group focuses on processes that impact organic contaminants, such as aquatic pesticides and PFAS, in natural and engineered aquatic systems.
Year Joined
2023
Education
B.S.  Massachusetts Institute of Technology, environmental engineering science
M.S. and Ph.D., University of California, Berkeley, civil and environmental engineering
Awards, Honors and Memberships
Available on CV
Publications
See Christy Remucal's Google Scholar page for a full list of publications.